Westminster Prez Galveston
5127 Ave U, Galveston, TX 77551
(409) 744-6510
Header Content Region
Insert text, image or banner ads here, or just delete this text and leave this area blank!
IMPORTANT NEWS:
Employment Opportunity Nursery Worker: for info > CLICK HERE
NOTE: We will continue to meet for our regular worship schedule! While we rebuild our sanctuary we will meet in our fellowship hall.
Please click here to sign up to bring donuts, kolaches and/or other goodies for Sunday morning coffee time. Thanks for helping out! . . .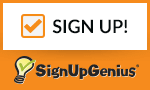 [NUMO.AccOUNTS: LOGIN BOX LEFT]
Coming Up This Week At Westminster Prez!
Get Our Newsletter